With the launch of their Purple Haze collection last year, leather jacket brand Tribute 27  is gaining prominence and notoriety amongst fashionistas in Europe and beyond. District-W caught up with the Moroccan-German Parsons graduate, Safia Brown, and her co-founder, Israeli-German, Anael Singer, in Berlin.
District-W: Let's start with your message, as it seems to be the thread in the Tribute 27 brand. How do you make the connection between music, freedom, and fashion? Why is this important to you?
Safia: I guess that freedom is our over-riding concept and that idea is what ties everything together. The inspiration lies within those free-thinking members of the so-called "Club 27″ – the people who were the initiators of what we want to call the Freevolution. Tribute 27 aims to continue this legacy, recognizing these great talents and free spirits who left us too soon.
District-W: A reference to "Club 27″ is often quite dark, yet you've managed to turn it around. Can you elaborate on this for us?
Safia: We want to continue their legacy and pay tribute to their way of life, their thoughts and their talents; it's not about glorifying or even mourning their death or the way they died. It's about a quest for freedom that we aim to continue. Artists can be dark and have more internal struggles, perhaps more so than others, but the flip side is all they've accomplished in those 27 years.
Anael: This is the Freevolution. The "Club 27″ legends were all crazy musical giants: transcendent souls, free spirits and were almost impossible to keep grounded. The balance between this insanity and a grounded experience is something all free spirits need to find.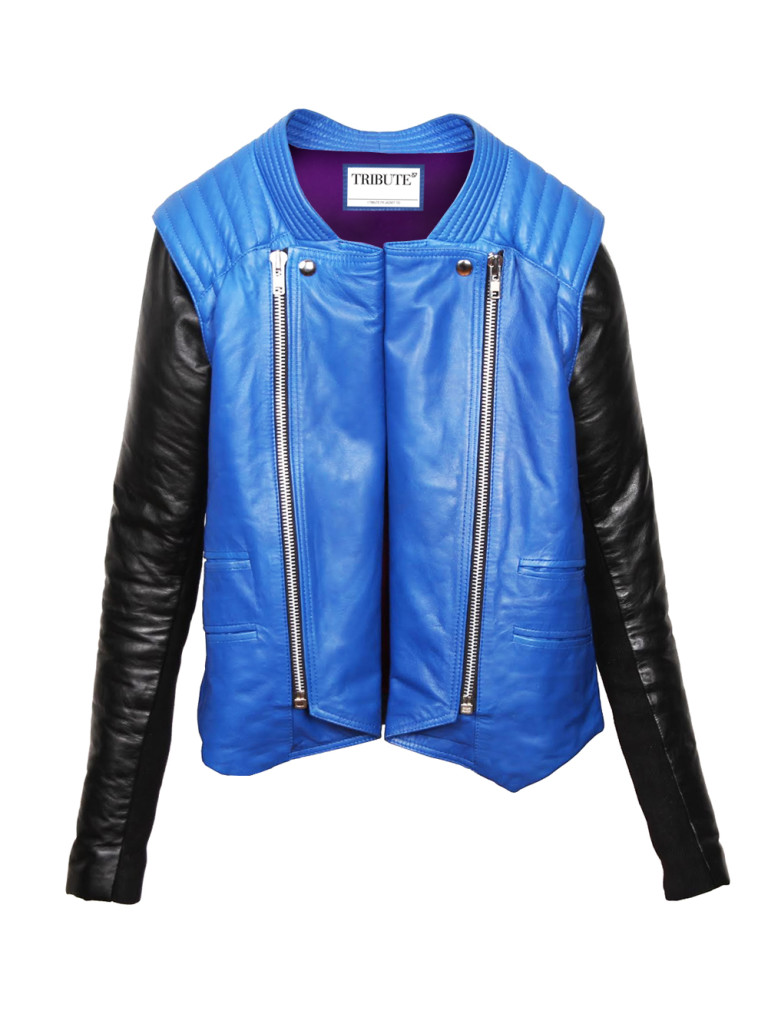 District-W: With all that we see on the news these days, many people would be surprised to see a Muslim and a Jew work so closely together; is this something you're cognizant of? Can you tell us a bit more about your partnership and how it came to be? Does it inspire your message of "freedom"?
Safia: To be honest this is something we had never thought about before, until people pointed out the fact that we should represent "peace in the Middle East," or that we should capitalize on this. Tribute 27 started with the aim to promote our concept of freedom; the fact that Anael and I also share a definition of peace was a happy side effect. Our individual religions are something we inherited from our parents, and are part of who we are. In that sense they define us, but are only a part of us as individuals. It doesn't limit our respect for other people. In fact, we're both firm believers in celebrating differences. Our partnership is a testament to that.
Anael: The partnership started because the two of us were looking into doing something in the fashion industry, and something with meaning; we wanted to make a change. Freedom is something that all people are seeking in different forms. It's something, however, that you can't easily define, as it can be very personal. We want to trigger the inner need that people have for freedom and suggest that together we can all be part of the Freevolution: be free to live, free to think, free to give, not following all social constraint.
Safia: The concept of freedom is far more than whether we have the mobility, socially and physically. Conversely, not being free doesn't just mean you're physically imprisoned – that someone is holding a gun to your head or you are in a confined space. That's of course one element, the most obvious or literal definition. But freedom is often more about what's in your mind; it enables you to be your true self. Think of trying to cage a bird. You can do it;  you can trap it, but the birds will always have wings and will always want to fly and that's the nature of the human spirit as well. The Freevolution is about letting that caged bird sing and fly!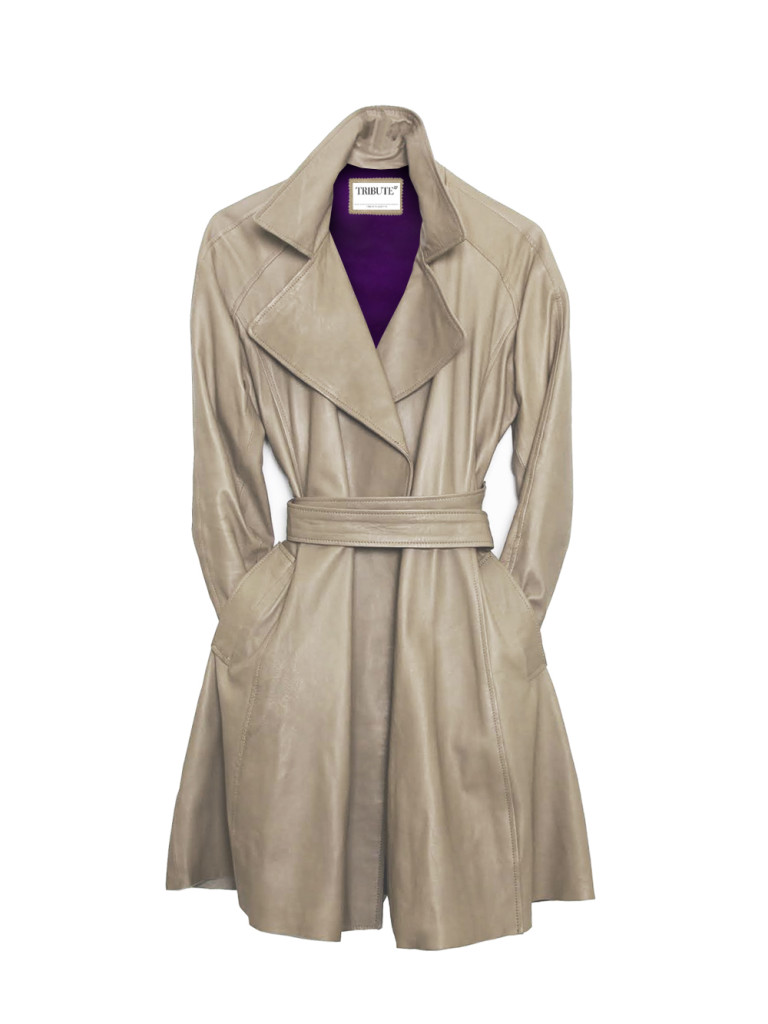 District-W: What made you decide to focus on leather jackets as opposed to other pieces and fabrics?
Anael: A Tribute 27 leather jacket is made to last. A Tribute 27 leather jacket stands for peace and freedom, as we've explained. Leather jackets are the most iconic, "rockstar" piece of clothing. It works as a jacket, but also as an accessory, and the Tribute 27 leather jacket was born to become your lifelong companion; it tells your stories. I think leather has that lively quality and it gets better with age. It's made to endure and naturally wear. We aim to create unique pieces, made to tell stories to and about the one wearing them: a leather jacket singing a song, playing the guitar, or humming a melody. Tribute 27 represents the heart­beat of your favorite song, the soundtrack to your life.
District-W: Why did you choose Jimi Hendrix and "Purple Haze" as the inspiration for your first collection?
Safia: In our initial research and brainstorming, Jimi Hendrix was a recurring figure. In his song "Freedom" he says: "Freedom, that's what I want now. Freedom, that's what I need now. Freedom to live. Freedom, so I can give" This quote reflected what we had been trying to express. We then decided that our first collection should be dedicated to this ambassador of freedom: Jimi Hendrix. Our first jackets were all designed with purple lining – a nod to the Jimi Hendrix experience. And hence, the Purple Haze Collection was born.
District-W: Who do you see wearing your brand? Are you targeting mostly a 20-something market?
Anael: As of now, we are only producing for women and kids. Here's a little profile we have created:
If our Tributienne were to live in a different decade, she'd be the girl hanging out backstage at a Led Zeppelin concert. Not as a groupie, but because she's the girl to hang out with.
When she is home alone, people expect her to throw a huge party. Reality is, she's home alone walking around naked, except for her leather jacket.
She can drink a glass of champagne but, oh boy!, does she enjoy her whiskey.
Safia: But we are currently working on our first collection for men. We are super excited about the brand touching new ground.
District-W: Aside from your musical inspirations, what celebs do you imagine wearing Tribute jackets?
Anael: Sometimes it is not a celebrity that gives us that effect. For example, last time we were in Paris for fashion week and we were sitting in a café. This elderly women came up to us and started chit-chatting. She told us how she lived her life when she was a youngster. She was a true rockstar. We can see her wearing our jackets too.
Safia: Celebrity wise, Emma Watson, because she has strong convictions, but doesn't care too much about what others think of her. We love this mindset. Queen B, well because she IS QUEEN B. Jennifer Lawrence, she just seems like a cool girl and has repeatedly claimed, "I volunteer as tribute."
Who does what in your creative process, from initial design, colour choices, etc., to marketing, and sales?
Safia: We are a two women show. We make the final decisions together. But of course, the two of us have our areas of responsibility. Anael is Head of Design, whereas I'm responsible for Marketing and Communication.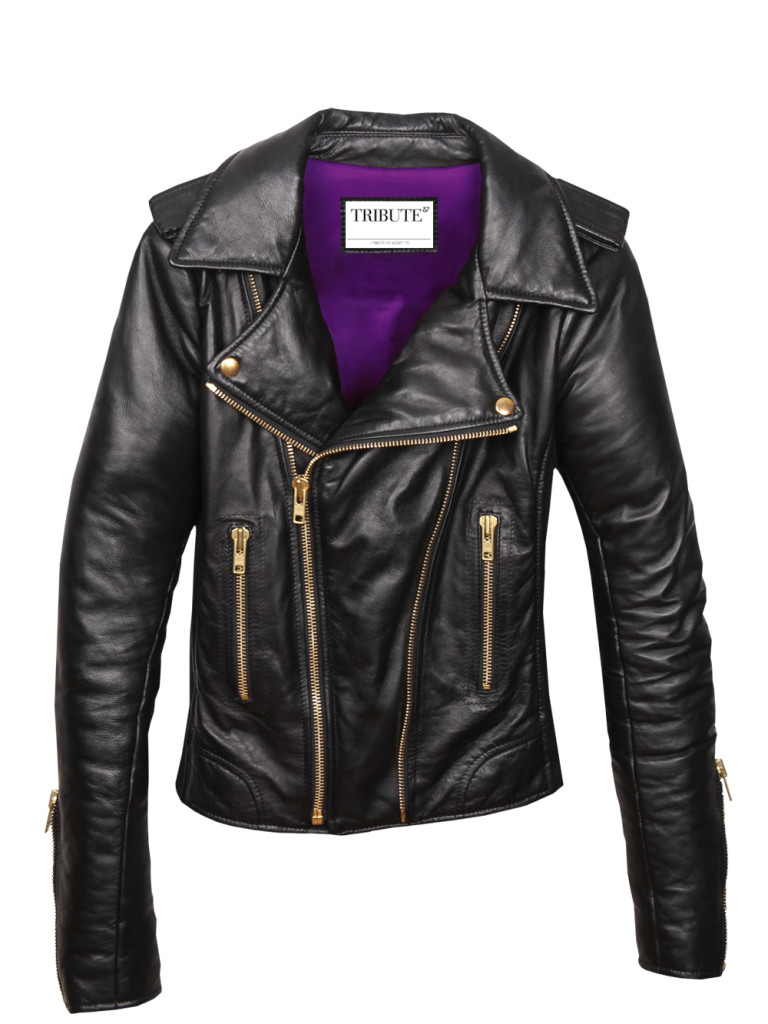 District-W: Why did you choose Morocco as your base for production?
Safia: Morocco is known for its quality leather. I myself am half Moroccan, so it is a given for us to produce there. And on top of that, Anael and I love production days in Casablanca; our team is absolutely fantastic!
District-W: There have been some tragedies and criticism recently surrounding outsourced production in places like Bangladesh; are working conditions at your factory of concern to you? Do you make frequent visits and have close relationships with your manufacturers?
Safia: We are basically family with our production. It's a small atelier and we know each person working there. It's very important for us that everything is produced in a fair manner. This is also a reason why we want to produce in Morocco, as it is a country with regulated social infrastructures. Our concept of freedom extends to our manufacturers.
District-W: Can you give our readers some inside info on your upcoming collection? What should they expect?
Anael: We have a few new models that we are working on. We have a limited edition collection coming out very soon with a incredible artist from New York. And of course our first collection for men. Further, we have extended our collection to include a variety of linings with prints inspired by Jimi.
District-W: Where can we buy your jackets? Are they available in boutiques or just on your website?
Anael: We're in several select boutiques, like Rebecca in Berlin and Numero 13 in Tel Aviv, and then we have our own online shop, where the full collection is available (http://tributetwentyseven.com/shop/).