Hair of the Dog is located just steps away from Phloen Chit BTS, right in the heart of the trendy Mahatun Plaza. It takes a bit of effort to find it, you have to creep up a few stairs to reach its second floor location above La Monita. The owners have but one priority: good craft beer. There are about 13 different beers on tap at any given time. Good variety too – from IPAs to Weissbeers to Stouts, there is always something for anyone who enjoys a good brew.
Following on the coattails of its name, the ambiance can only be described as… eccentric. From the multi-colored plastic spark plugs hanging from the ceiling, to the mini replicas of morgue doors along the walls (complete with ID tags for the "victims") there's always something to look at and ponder about as you sip your beer and enjoy some bar snacks.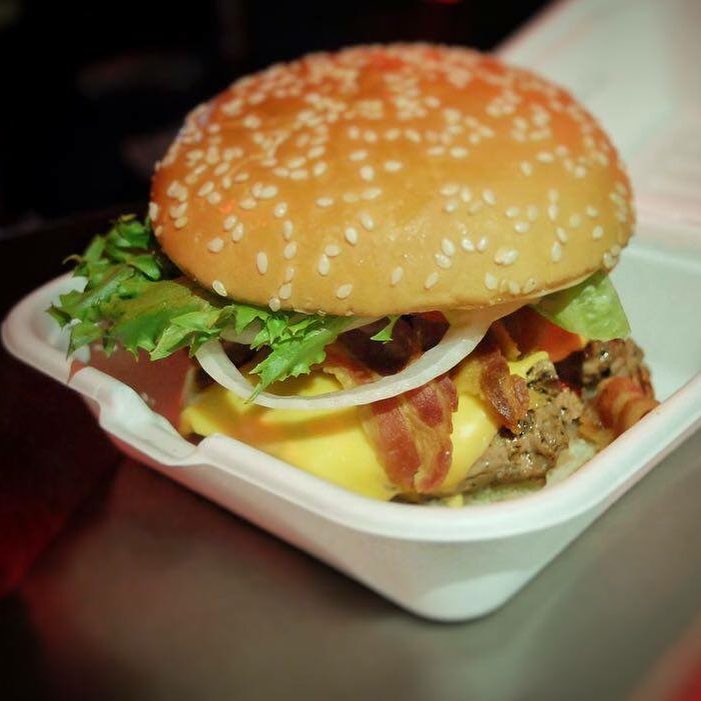 The food menu is small, but what it lacks in variety it makes up for with flavor and compatibility with beer. Two types of burgers, poutine, and a few fried goodies are your options for bar snacks. The burger is delectable – the bun is a little soft from soaking up the juices of the patty, plus you have a good beer to wash it all down with. The poutine is also not to be missed, which makes sense since two of the co-owners are Canadian.
Overall, Hair of the Dog is a convenient, delicious and unique place to catch up with friends or bring an out-of-towner to show them that Bangkok, indeed, does have some good craft beer.
Address: Mahatun Plaza Building, 888/26 Ploenchit Rd, 2nd Floor, Bangkok, Thailand 10110
Phone: +6626507589
Opening hours: Mon-Sun 5pm-12midnight
Website: http://www.hairofthedogbkk.com