Rise up, Bangkok!
Cheers to the people power of Bangkok's financial district and white collar hamsters. The area welcomes its newest watering hole for the workforce, Revolucion Cocktail on Sathorn 10.
Revolucion Cocktail is Bangkok's new drinking establishment that is colorful both in its décor and signature alcohol creations. Saturated with bright colors, deep hues and time-torn interior, the space takes you to the eerie beauty of the forsaken Havana nights.
Its first three Revolucion Cocktail by Urban Bar has boldly paved the way in Shanghai, Guangzhou, and Xiamen. This newest addition will be the first one outside of China, and fourth for Founder Sébastien Bonnefoi.
Seasoned Chef Julien Lavigne who's been there and done that in the Bangkok culinary scene, expressed his wish to create more molecular drinks to pair with his well thought out tapas presentations.  By mid-September, the team expects to have a full sized restaurant addition in the upstairs space, but for the time being, patrons can enjoy their Friday and Saturday DJs that spin house, hip hop and Latino while the house offers the occasional free shots on merit.
Their must-tries are the Bikini Sandwich made with Iberico ham, and the Shrimp Ceviche with impressive-sized prawns, a blend of tomatoes, olive oil and fresh yogurt. We sampled the Thai Breaker, a mixture of tropical goodness with a kick of ginger and coriander. The Vanilla Passion Martini is also a crowd favorite as well as their signature Revolucion Cocktail made of passion fruit, rosemary and rum.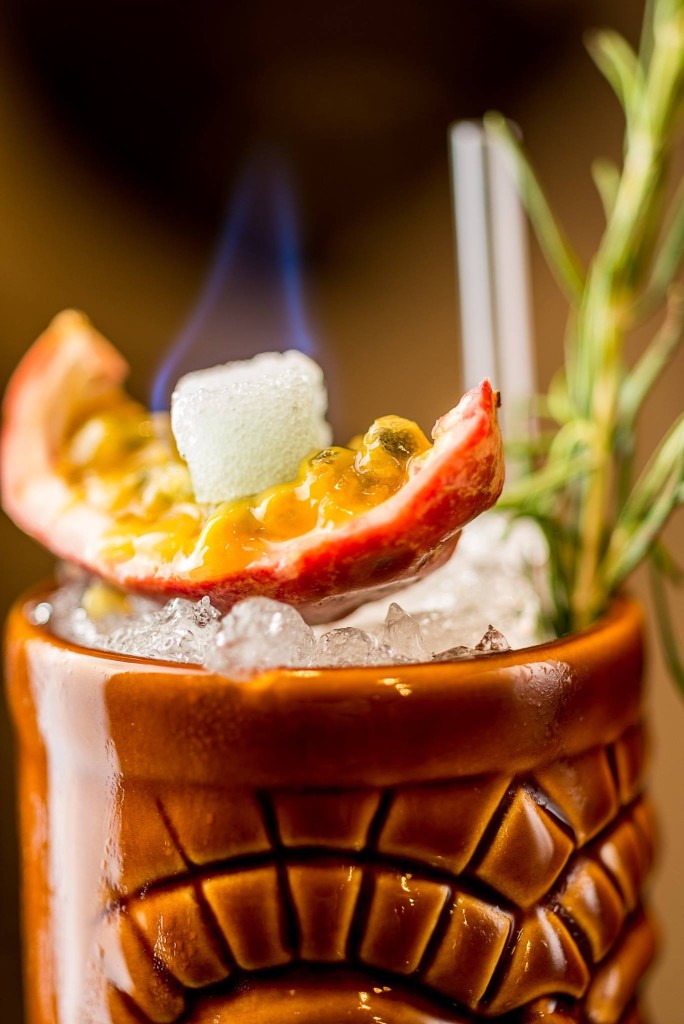 The location is a comfortable setup with 20 people outdoor and 70 indoor. The outdoor space allows smokers to live a little, with ample pavement for hanging out and quiet street space for drunk stumbling without the chaotic traffic.  However, we doubt that this road will remain quiet for long, as we see conspicuous constructions sites interspersed throughout the soi.
Revolucion Cocktail
Address: Sathorn Soi 10
Silom, Bangrak, Bangkok 10500
Phone: 02 235 48 23
Opening Hours: 6:00 -9:00 P.M. Monday – Friday
Open to late nights on Saturday & Sunday