Chef Francisco Javier Araya is based in Shanghai and was the chosen chef to represent Chile at the Flavors of Chile events held in Beijing and Jakarta last year. District-W spoke with the chef to learn more about Chilean cuisine.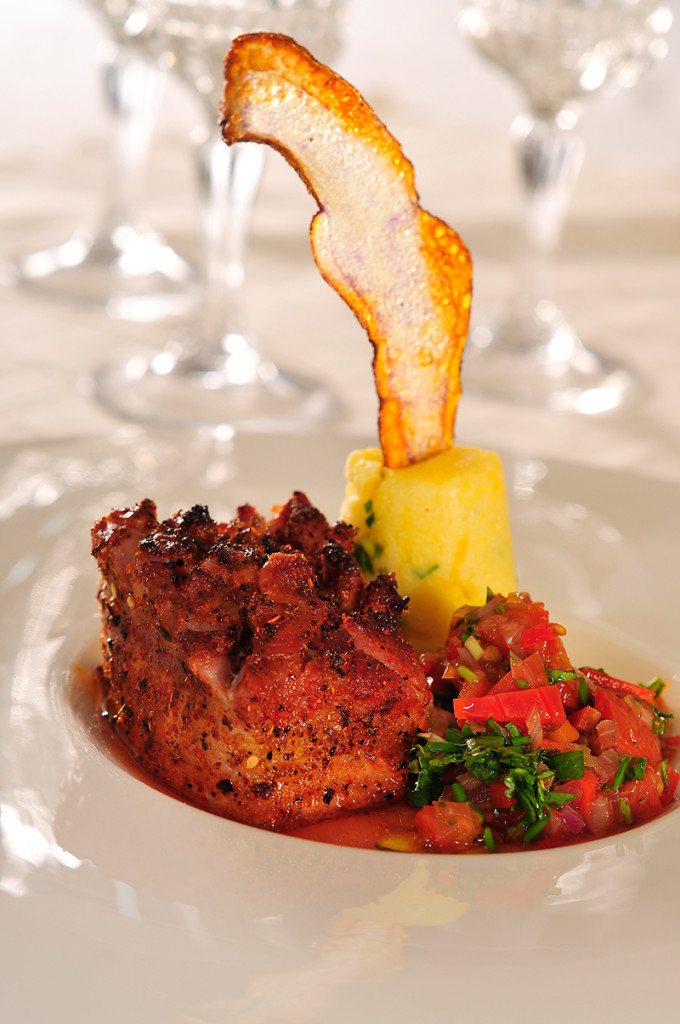 1) What defines Chilean cuisine in terms of ingredients and preparations?
Chilean cuisine is defined by fresh ingredients, and dishes that respect the flavors of the products. Chile has different climates and different kinds of soil across the country, and this is the essence of our food, where we can find very fresh vegetables, seafood, honey, milk, etc, year-round. This is our biggest pride: to have access to such different products, and always with a great quality.
2) Since you have extensive experience in Asia, and this year you were the chef for the Asian chapter of the "Flavors of Chile" gastronomic fair in Beijing and Jakarta, which would you say are the Chilean flavors that Asian people like the most?
Definitely our seafood, which you can eat it know it is clean and has a excellent quality such as Chilean mussels, abalone, cod, salmon, etc. Asian—and particularly Thai—people also love our wines, since their characteristics full in flavor and aromas match perfectly with the Thai palate.
3) Thai people love seafood. Why choose Chilean shrimp or mussels over those of Thailand, for example?
The quality of Chilean products is one of the best in the wold. The South Pacific ocean is very clean, rich in nutrients and the temperature of the water is cold–coming from the Humbolt stream—which gives us a very unique, exceptional quality of products. For example,  mussels are tender and full in flavor, and fish tastes as fresh and clean that you can literately eat it right from the ocean.
4) We know Chile produces good wine, which is also reasonably priced compared to that of other New World wine-producing countries. Can you suggest some good pairings for traditional Thai dishes with Chilean wine varietals?
I would recommend a Pad Thai with a Chilean Carmenere, or a nice papaya salad with a Chardonnay from Casablanca valley. Chilean wine tends to be very aromatic and complex, and works perfectly well pairing it with Thai food, which also is complex, aromatic and fully flavored.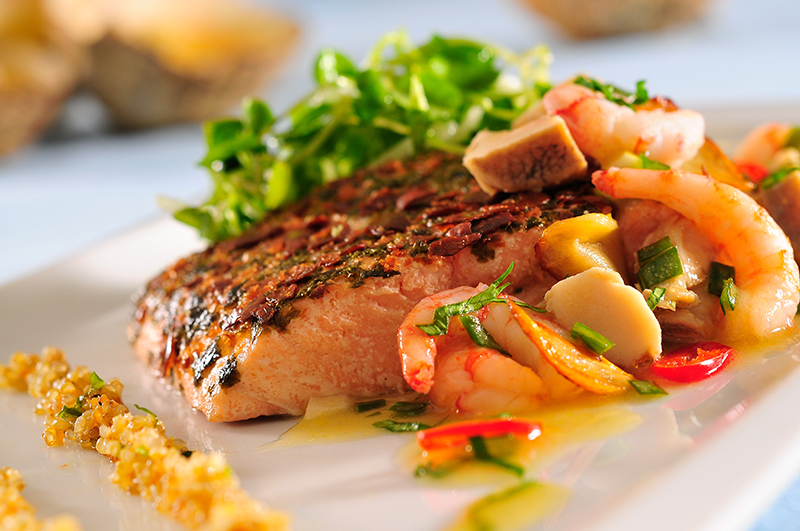 5) Chile is already selling its olive oil and grapeseed oil in Thailand. Which are the benefits of using these oils over the regular vegetable oil Thai housewives may be cooking with today, and would these oils change the flavors of the dishes?
Extra virgin olive oil and grape seed oil are very rich in antioxidants and vitamins. They are oils with a low saturated fat, and full of health benefits. They also resist the heat better, for example, the burning point of vegetable oil is 107°C, while in these other oils which it's around 160°C. I would recommend eating extra virgin olive oil raw, using it on a salad dressing or to finish a grilled fish, on top.
6) If you had to create a traditional Thai dish with a Chilean twist, what would that dish be?
Actually I have on my menu at NAPA wine bar, in Shanghai: it's a Chilean codfish with a Thai red curry sauce and anise basil. Delicious!