Nestled about a 10 minute walk from Phloen Chit BTS, Italics Innovative Italian lives up to its alliterative name. A restaurant that hits the trifecta – food with just enough novelty to be interesting, an open and comfortable ambiance, and attentive but not helicopter-parent style service.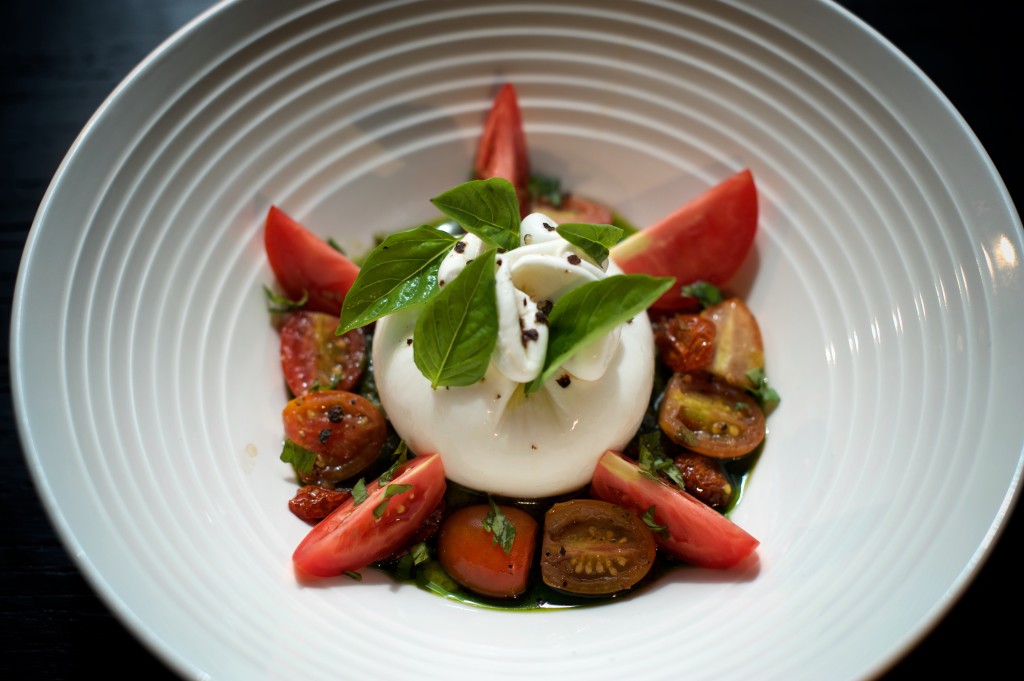 To start, we had the burrata with pesto and tomatoes. A magical ball of mozzarella cream, sat atop a sizeable amount of fresh, basil heavy pesto, with cut grape tomatoes, and – get this – peeled and marinated in simple syrup baby tomatoes. It was the first time I'd experienced marinated baby tomatoes; it was the metaphorical cherry on top of an already unforgettable appetizer. At only B350, this is a must have while dining here.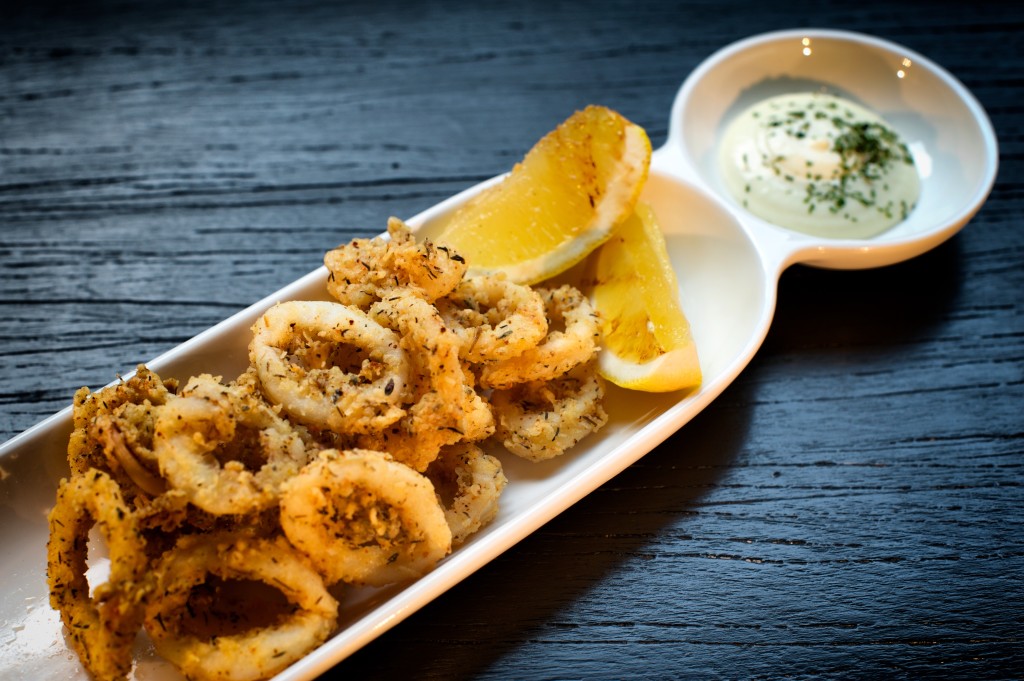 Next, the calamari, a dish that's a flavor burst and a great palate reset to the more subtle tones of the burrata. The garlic mayo sauce had just enough spice to bring out the flavors of the salt and garlic, coupled with the lemon, still warm from the grill makes this dish quite a treat.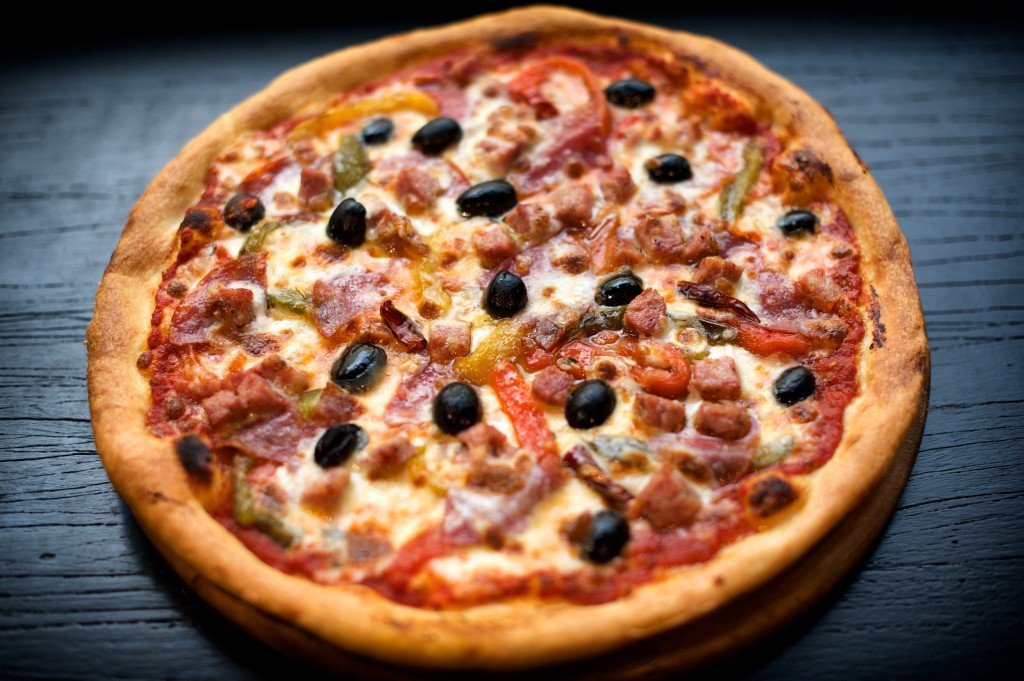 The Diavola pizza is one of the best I've had in Bangkok, and boy have I had my fair share of this pizza throughout the various pizzerias in the Sukhumvit area. The crust is thin and has just the faintest hint of char. The pizzamaster came out and gave the restaurant a show of spinning the dough up, down and all around. A bit of extra flair never hurt!
Onto the main course. We split the butcher's cut steak (a tenderloin) and the half roasted chicken. The steak is a perfectly tender, slightly pink (I asked for medium rare) hunk of meat with a bit of garlic garnish on top. Perfectly cooked and coupled with potato wedges and a smokey, tamarind BBQ style sauce, this is one of the most flavorful chicken dishes I've had in Bangkok. Both of these main dishes go for less than B700 each (for a good steak in Bangkok? Get out of here!).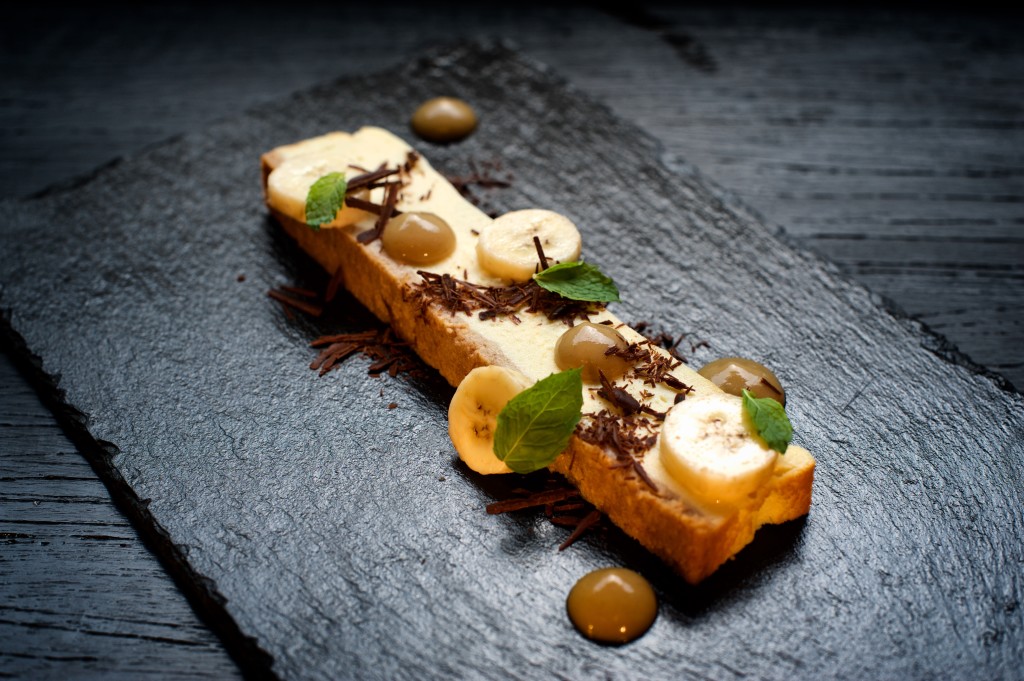 To finish, we had the Banana Ricotta Cheesecake with hazelnut "dressing." Lighter than your usual cheesecake, this dessert is still delicious even if your belly is bursting from all the other courses. It goes down easy, and the hazelnut drizzle is a wonderful aftertaste as you roll yourselves out of the restaurant and into a taxi to your next destination.
Note: the restaurant also has a list of wines, Thai beers and Beerlao.
Although not the cheapest spot around, the quality and flavor of the food, the great service and convenient location make Italics Innovative Italian a worthy choice for your next meal.
Address: 63/3 Soi Ruamruedee, Pathumwan, Bangkok, Thailand
Telephone: +66 02 253 2410
Email: restaurantmanager@italicsrestaurant.com
Website: http://italicsrestaurant.com/