To all the steak-connoisseurs and burger-lovers out there: rejoice and be exceedingly glad, for I have good tidings of great joy. The hunt for the perfect burger is over! I've found it, at New York Style Steak and Burger, located on Sukhumvit soi 22, on the 2nd floor opposite Queens Park Hotel, just a short walk from the main road.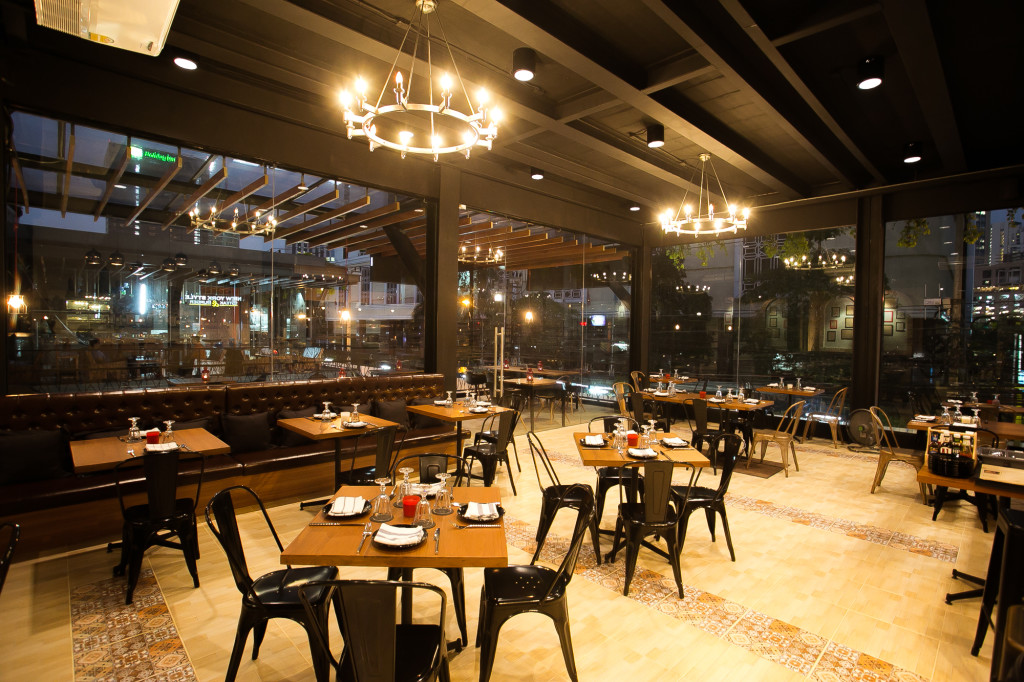 The restaurant has the look and feel of a chic, upper-class bistro that really wants to be a diner—and it works. There's enough romance and sophistication in the décor and ambiance to make it the perfect place for a romantic night out, and yet enough 'neighbourhood charm' to make you feel like you don't have to be on your best behaviour. If 'casual fine dining' wasn't a thing, it is now.
For those of us who have lived in Thailand for any length of time, we know the challenge it can be to find a really great burger or steak in a town that's famous for it's papaya salad and seafood—and it's especially difficult if you're operating on a modest budget. It seems one must either settle for inferior product, or splurge on the occasional—and prohibitively expensive—quality meat.
Not so at NYSSB. Although no one would claim the pricing is cheap, it's certainly value for money. Serving exclusively USDA Certified Angus Beef, New York Style Steak and Burger guarantees superior quality and top-notch service. So maybe it's not an every-day eatery for most of us, but certainly worth a visit every now and again to treat yourself, or someone else, to a really great burger or steak, and not break the bank in the process.
Building on a franchise that was founded by Dennis Barco in Shanghai, NYSSB Bangkok follows in a tradition of bringing the best possible burgers and steaks to customers at the best possible prices—rather sacrificing a little bit of profitability than compromising on quality in even the smallest detail of their product.
Local owner and business partner, Lin, has a background in the food and service industry, working as a chef with one of the biggest caterers in Shanghai. Dabbling in other fields for a while, she eventually came back to her true love, and her passion is quite literally palpable in the food and service offered at her establishment. The personal touch is evident from the detailing in the décor to the delightfully creative offerings on the menu.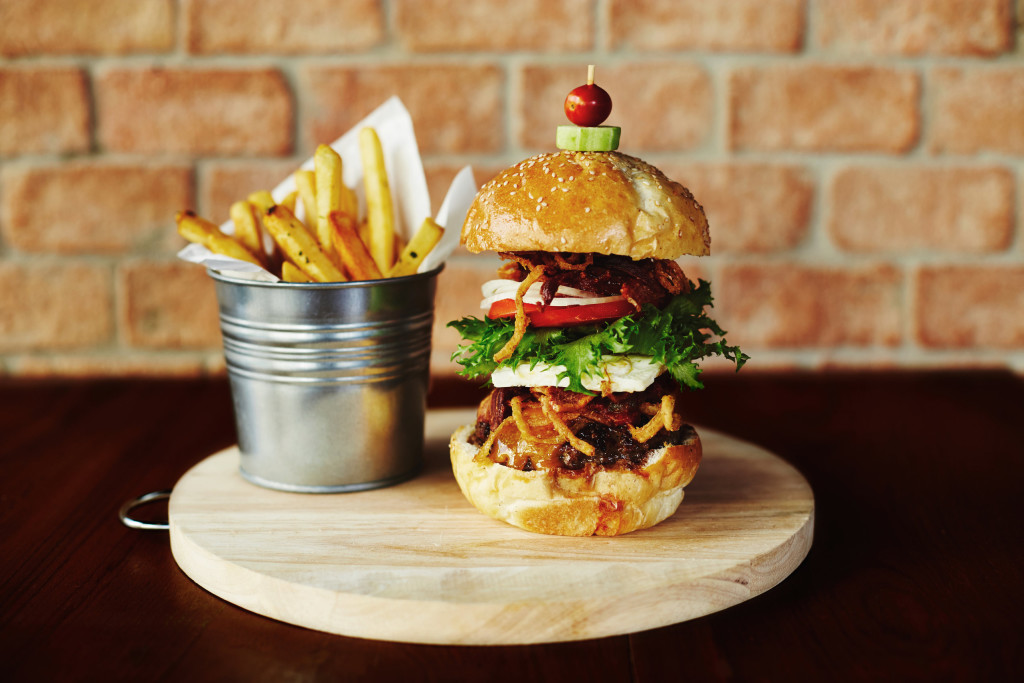 For the brave-hearted or the very hungry, the Manhattan Monster is NYSSB's signature Burger and the choice of champions. It was a little more burger than I had the courage to tackle on my own, however, so I went for the Californian—a luscious burger topped with a delicious combo of grilled shrimp and thick avocado sauce. It was perfectly complemented by a "Central Park", also a house signature—a mojito-style cocktail with Mint, Coriander, Cucumber, Lime, Sugar, Tannery Gin, and Soda water. I ended my meal with an absolutely delicious classic New York Cheese Cake—I can't say with absolute certainty that it is the best in town, but I wouldn't argue with you if you did.
I've lived in Thailand for many years, and when I have friends or relatives visiting from overseas and they want to go for something other than Thai food, or I need a nice spot for a business lunch or dinner, it's important to choose the right place, so I have a list of favourites that I tend to go back to again and again—the tried-and-proven, so to speak. I now have one more to add to that list.
Address: 28, Sukhumvit Soi 22, Park 22 Opposite Side of Imperial Queen Hotel
Website: http://www.nysteakandburger.com/