Patara Fine Thai Cuisine is hidden in the heart of Bangkok. Serving authentic Thai cuisine with a contemporary twist, this restaurant exudes a traditional Thai atmosphere with their glamorous oriental décor in tasteful brown and gold tones. Patara lifts up the mood with a glass paneled wall and showcases a tropical garden which turns out to be an ideal place for a romantic date night.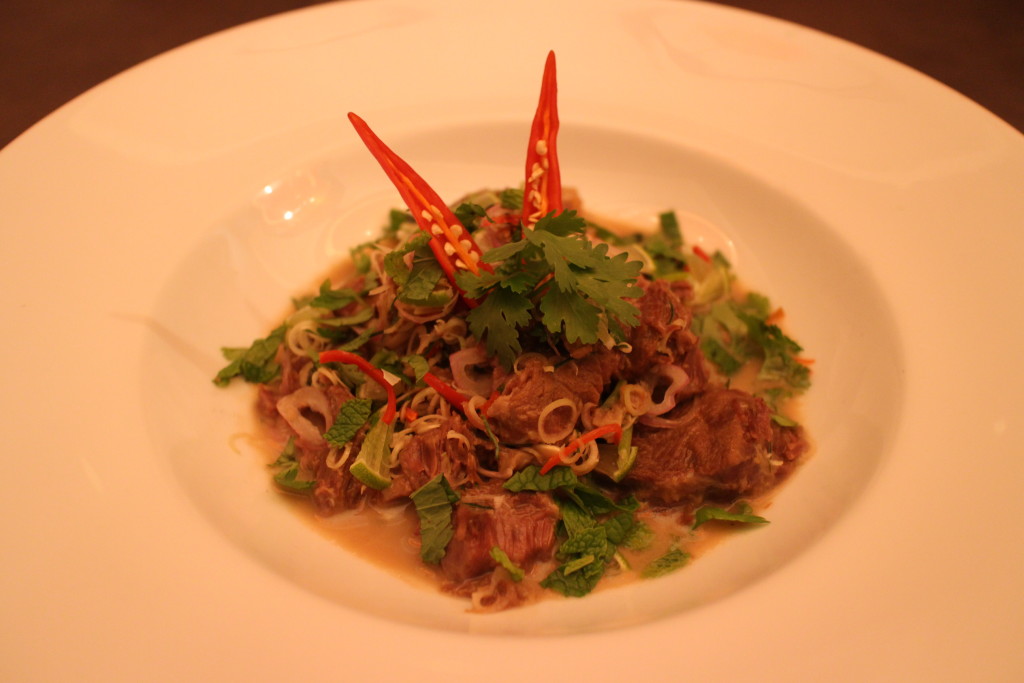 The first course we tried was Grilled Thai Aubergine and Crabmeat Salad in a Lime and Shallot Caviar Vinaigrette which has a striking sour and spicy taste of the dressing which excites your taste buds. The next dish was Mini Thai Tacos of Tofu and Bean Sprouts which demonstrates the Thai twist with thin taco shells that are well matched with bean sprout sauté and a sweet yet well-seasoned syrup sauce. However if you're looking for the true Thai taste then you can order the Fresh Peppercorn Relish that is served with a full set of side vegetables.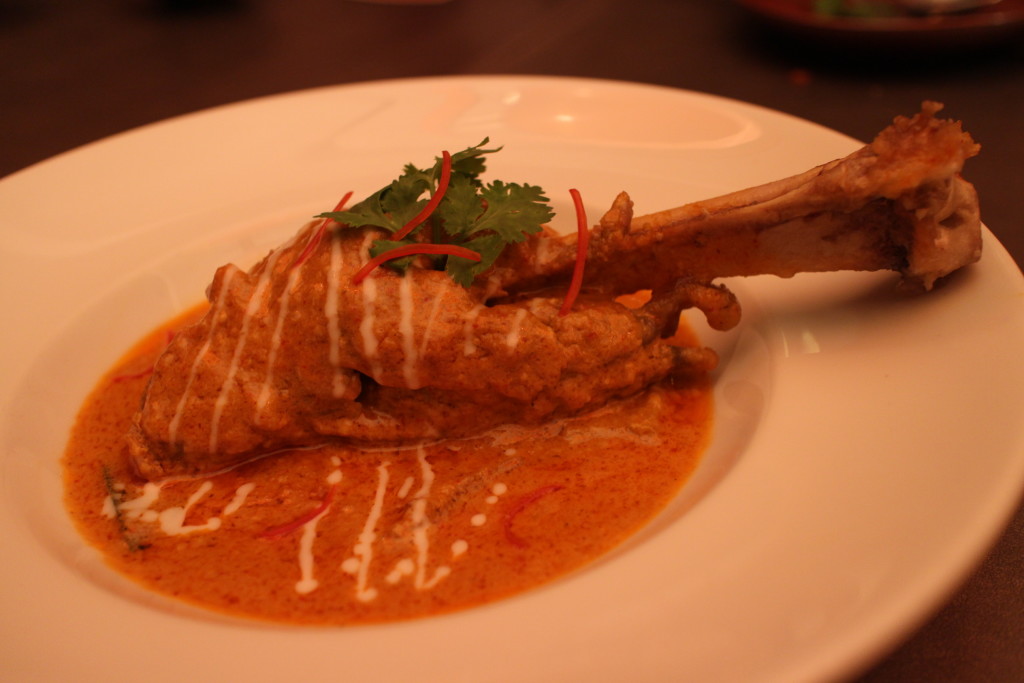 For the main course I totally adore the 72 Hrs. Cooked Lamb Shank in Panang Curry Sauce that is served with a thoughtful presentation 4 colors rice. The soft texture of the lamb shank melts in your mouth and is lightened with the Panang sauce. Another satisfying dish you can order is the Slow Braised Beef in Perfumed Coconut-Herbs and Mint Sauce for more intense Thai flavors. The beef is beautifully cooked and you can enjoy the juicy meat and spices with a touch of herbal essence. If you're looking for a simple dish then I recommend Layers of Crispy Rice Noodles with Slices of Beef Sirloin with Gravy Sauce. The dish comes with various choices such as prawns or mixed vegetable. If you're vegetarian then you wouldn't want to miss the Tofu and Coconut Hearts Sauté in Green Curry Sauce with Basil with rich flavors and spices and herbs. To end your meal try the delightful Homemade Fragrant Young Coconut Ice Cream embellished with millet for more exciting textures.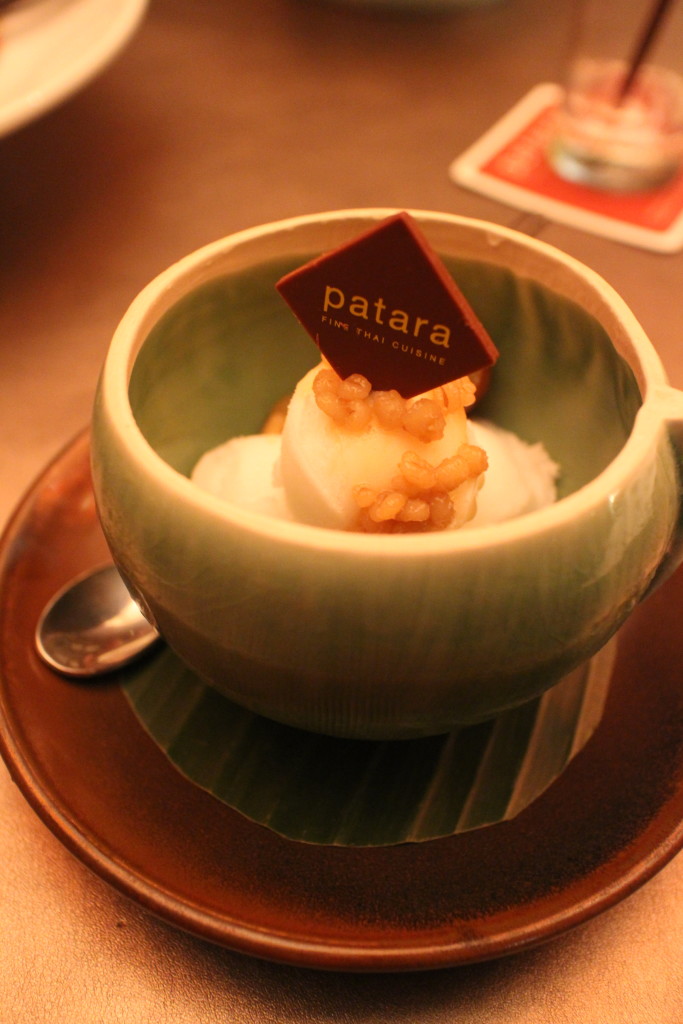 Patara's passion quality is apparent and you can expect to find fresh ingredients and outstanding service for a guaranteed fine dining experience.
Patara Bangkok
375 Soi Thonglor 19 Sukhumvit 55,
Klongtannua, Vadhana, Bangkok 10110
Tel: 0-2185 2960-1